"About me" sections are always a bit awkward - am I right? Yes, I could jot down a few descriptive words about myself to help paint a picture of who I am for you, but I'm an utterly complicated person who enjoys a lot of different things in life and I can't just pick a few! I definitely don't have "favorites" of any kind except every version of the color blue. OH, and pasta.
Yes, I love pasta and red wine. Okay… okay… maybe I'm not that complicated after all!
I had the pleasure of growing up in two of the best "small" towns, Fayetteville, AR and Denton, TX. I currently reside in Austin, TX - the WEIRDEST city in Texas where the weather is hot hot hot and the tacos are a plenty. I've been here 10 years, and the actual locals (who are rare birds) say I'm allowed to call myself a local now. SCORE.
JUST A GIRL AND HER CAMERA
My favorite Arkansas memories include canoeing on the Buffalo River and eating a packed lunch with my family on a river bank, having coffee and reading the newspaper in the breakfast nook at my aunt's house, and driving through the Ozarks. I'm that weirdo that loves road tripping through small towns on windy roads with the windows down.
I am happily engaged to this cool, funny guy, Stuart (Stu Boo, Stu-y, Stu Butts, Buttsy). He's a huge supporter of this photography dream of mine.
We have a two-year-old pup named Major. He's named after Major Applewhite, former University of Texas Longhorn quarterback and coach.
Needless to say, we are HUGE fans of Texas Longhorn football. Hook'em!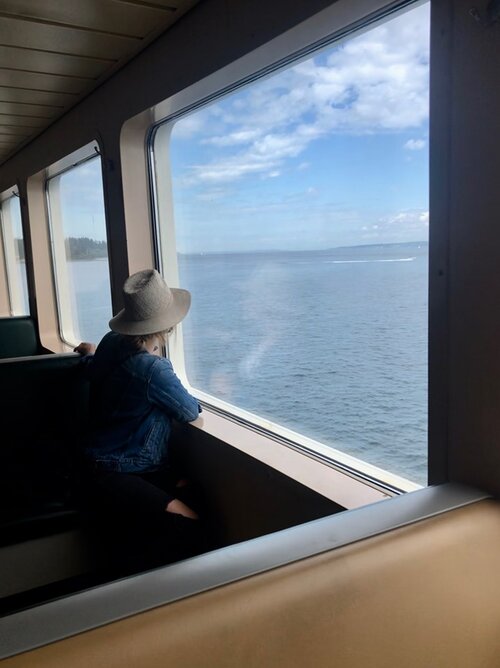 "Pick me, choose me, love me."
Any Grey's Anatomy fans out there? Photography is a gift that lasts a lifetime. The experience can be daunting for many people and I totally get why. In fact, I am one of those people who "hates getting my photo taken" because "I'm so awkward in front of the camera." It's TRUE. What I've learned on the other side of the camera though is that if you come just as you are - your authentic self will shine through. That's all that matters!
And, I'm in this biz for you. My ultimate goal is to make this not only a fun and enjoyable experience, but one that leaves you feeling like a million bucks. Because when you experience that feeling, you'll look at your photos in a whole new way.
You and me. We can do this photography thing together and have a freaking blast doing it. If you trust me, you won't be disappointed.